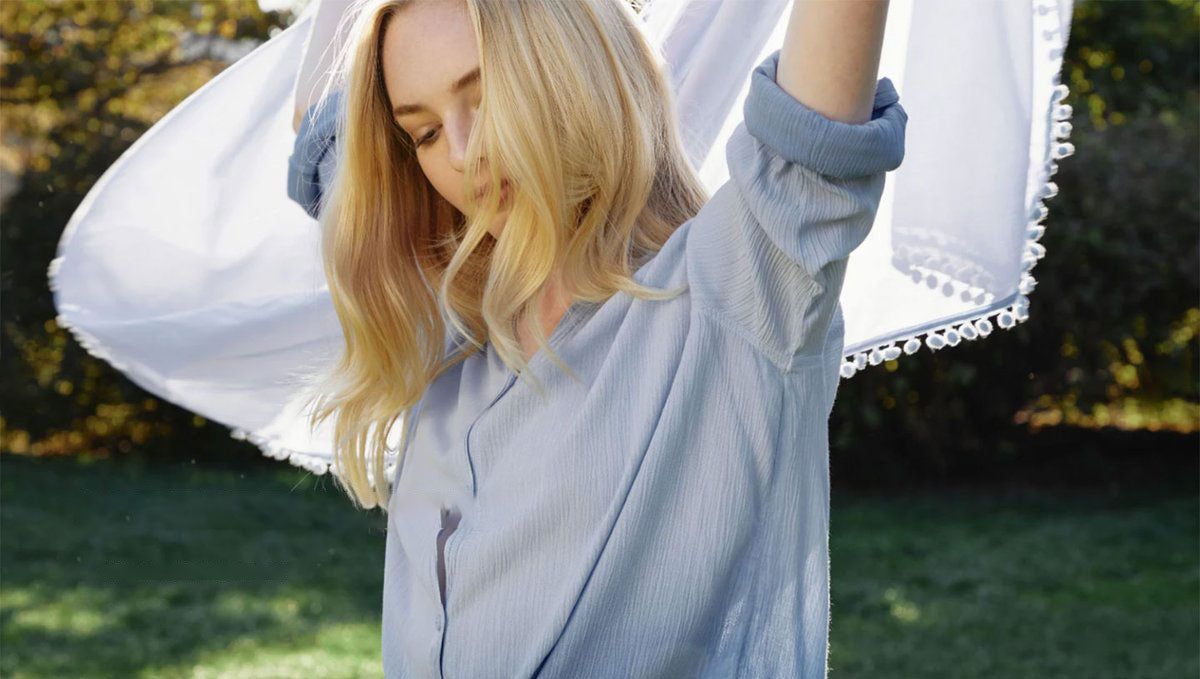 Sustainability
NURTURE NATURE
Sustainable by design, our Nurture Nature collection supports the Earth and its inhabitants by utilizing fabrics exclusively derived from natural, responsibly cultivated fibers to minimize their environmental impact. Fashioned into our timeless wardrobe essentials, they help you live a beautiful life and protect our collective future.
EcoVero™ by Lenzing™
Sustainable — from raw fiber to finished fabric — EcoVero™ by Lenzing™ is crafted from certified and controlled wood sources and produced with significantly lower fossil energy use and water than generic viscose. To prove the point: the silky fabric is certified with the internationally recognized EU Ecolabel, which is awarded to products that have a significantly lower environmental impact throughout their lifecycle.
Lyocell
Sustainable and biodegradable, with an elegant, silky drape, lyocell has it all. Specifically, it's made from renewable wood pulp cellulose that is processed using a low-emissions, closed-loop process — meaning: 99% of its chemicals and water are recycled instead of being released into the environment.
Organic Cotton
Grown from organic, non-genetically-modified seeds and cultivated without harmful chemicals or synthetic fertilizers, organic cotton ticks a number of sustainability boxes. It's less polluting and requires significantly less water than conventional cotton — and thereby protects and conserves the land upon which it is grown and the people who wear it.
BCI Cotton
BCI Cotton is certified by the largest cotton sustainability program in the world, the Better Cotton Initiative (BCI): a non-profit that educates famers on how to reduce water and chemical use, care for the soil and protect natural habitats, while promoting decent working conditions. The resulting fabric is better for the people who produce it, better for the environment it grows in and better for the cotton industry's future.
Linen
Originating from renewable flax plant fibers, linen is naturally biodegradable and recyclable. It's manufacturing process is also low impact, requiring little water and energy, and the entire flax plant is used in the fabric's creation, minimizing production waste.